Teen Savours Pet Projects;

Air Bud

Star Carves Successful Career Sharing The Spotlight With Animals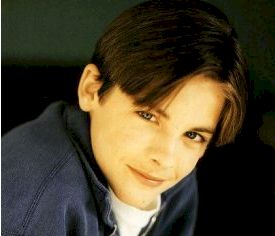 Kevin Zegers

By Louis B. Hobson,

Calgary Sun


October 14, 2002


Having spent 12 of his 18 years in front of cameras, Kevin Zegers has had little time to contemplate what he might have done had he not become an actor.

Judging from his films, Zegers would probably make a good zookeeper or a veterinarian.

Zegers has starred in all four of the Air Bud movies, working with a total of nine dogs. He also counts a trio of chimpanzees as co-stars, having been the human skateboarding star of Most Valuable Primate. He worked with a whale in the TV version of Free Willy and now rides horses in the family adventure drama Virginia's Run.

Zegers plays the film's villain, a rich kid who cheats mercilessly to make certain he wins the equine endurance race each year in his coastal New England town.

"I have absolutely no regrets that I started acting in commercials in Toronto when I was six or that I started acting in films when I was 10," says Zegers, who just completed work on the Gena Rowlands movie The Incredible Mrs. Ritchie that was shot in Calgary.

"I can't think of a time when I didn't enjoy acting and I have got to meet and work with some incredible people."

Knowing he was turning 18 this year, Zegers moved to Los Angeles, where he already had an agent.

"I've always lived with my family. I think it's good for me to be on my own."

Zegers got his movie break starring opposite Michael J. Fox in the 1993 comedy Life With Mikey.

"It was pure luck. I had never done any acting on camera but the director insisted on using me because, of all the boys he auditioned, I looked the most like Michael."

In between Virginia's Run and The Incredible Mrs. Ritchie, Zegers filmed two teen horror films, Fear of the Dark and Wrong Turn.

"Fear of the Dark might go straight to video but you'll definitely see Wrong Turn in the cinemas. It stars Desmond Harrington, Eliza Dushku, Jeremy Sisto and Emmanuelle Chriqui. It's about a group of teens who get lost in the woods and what happens to them."